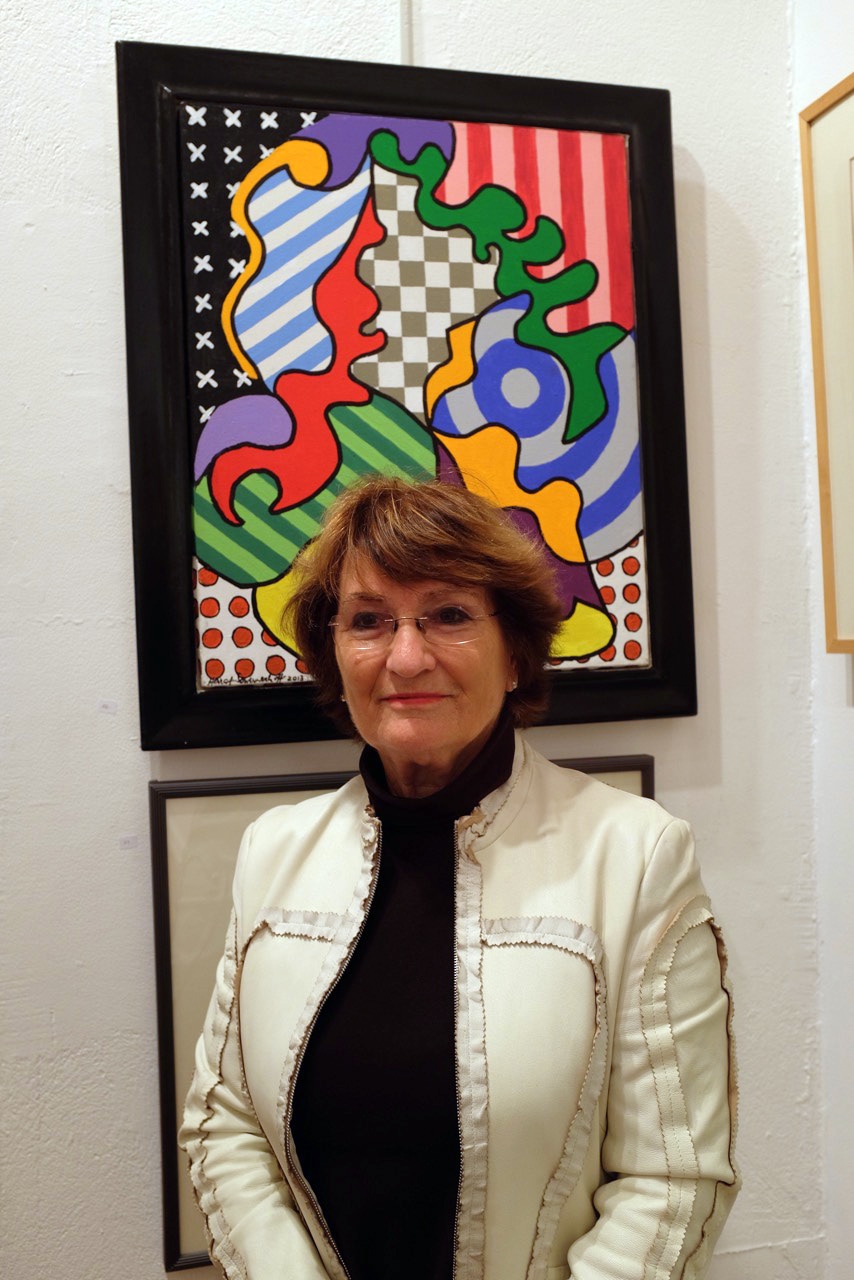 Artist's Statement

When my sons were in middle school, I decided to go back to school myself and brush up my Spanish and French language skills. At the same time I signed up for a painting class, later followed by most other fine arts courses that were offered at Bergen Community College in Paramus, NJ. While there, I was introduced to the artwork of the Israeli artist Yaacov Agam, and I discovered that I enjoyed painting geometric abstractions..

Later, attempting to get away from rigid lines, which were very time-consuming to paint, I added sand to the canvas, when applying Gesso (primer) , which provided me with a rough surface on which to work. Incorporating sawdust, Styrofoam pieces and fabric scraps followed

One day, while skiing, several small discarded milk cartons caught my eye in the lodge. I took them home, washed them, and applied "stucco". Then I worked out a pattern on graph paper, painted the cartons in bright colors and glued them to a sturdy backing. "100 Milk Cartons on the Wall" became my first "recycled" artwork and was on exhibition at the Bergen Museum, Paramus, NJ.

Since then I have used many other shapes and materials which I found interesting, and the resulting artwork is on exhibition in galleries, corporate spaces as well as outdoor Sculpture Parks and "Public Art on Main Street" events.

I have had a lot of fun along the way.